Orange County-based Cape Auto Repair provides expert Porsche inspections for clients anywhere in the world. We have extensive knowledge about Porsches and offer invaluable advice to both long-term Porsche collectors and first-time Porsche owners. From proactively checking for known issues specific to their vehicle's model and year to helping them negotiate a fair price on a new or used model, our Porsche inspections are well-worth the investment.
Standard Porsche Inspections -- Free With Every Service
At Cape Auto, we know that proper fluid levels and preventative maintenance are critical to keeping your Porsche in superior shape. That's why we perform a bumper-to-bumper inspection with every oil change and regularly scheduled maintenance service we provide. Our factory-trained technicians will perform a complete scan of your Porsche, checking its brakes, tires, fluid levels, belts, hoses, and other components to look for signs of leaks, deterioration, or other complications. We'll also run a computer scan to pull any diagnostic or fault codes from your vehicle that can indicate specific problems, and take the time to discuss your options with you.
Pre-Purchase Porsche Inspections
If you're thinking of buying a new or used Porsche in California, then we highly recommend investing in our pre-purchase inspection service. Because we can help you understand exactly what you are buying, an inspection before you buy a Porsche can provide significant savings and help you avoid a vehicle that will require more work than it's worth. Our pre-purchase inspections are reasonably priced and very thorough, taking as much as two hours. During these two hours, we will check the overall condition of the vehicle, the functionality of every component (e.g. tires, brakes, windows, lights, radio, air conditioning, etc.), and the body and frame for signs of damage or repair. Our Porsche experts will also use paint analyzers to assess the depth and condition of the vehicle's paint for additional signs of body repairs or repaints. And, on later Porsche models, we will analyze the vehicle's computer data to learn more about its overall condition and check for evidence of over-revving (which would indicate whether or not it was used for racing). If we find any potential issues, then we'll provide you with estimates and photographs of the necessary repair work via email or in-person at our shop, allowing you the chance to discuss it with the car's seller. In fact, if a Porsche is in really bad shape, we can usually tell within the first five minutes and waive the pre-purchase inspection fee entirely.
Call Cape Auto Repair today for standard or pre-purchase Porsche inspections in Orange County. We pride ourselves on offering straightforward, honest advice and helping our clients give their Porsches the proper care and maintenance for optimal performance and longevity. We are happy to answer any Porsche-related questions and provide service Monday through Friday, from 8am to 5pm.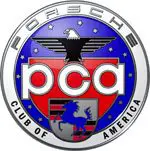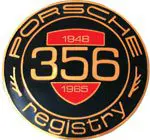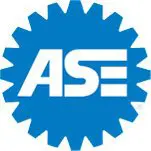 Other Services
Complete Service & Repair

Check Engine Light

Oil Change & Inspection

Electrical and Diagnostic

Brakes

Suspension

Schedule Maintenance

Pre-Purchase Inspection
Reviews
James is an honest and knowledgeable professional. I believe that he can and should be trusted by the Porsche vehicle-owner community.