Cape Auto Repair is a full-service, independently-owned auto repair shop, centrally located in Orange County, that specializes in inspecting, maintaining, servicing, and repairing Porsches. Our technicians are factory trained and have nearly two decades of experience repairing all years and models of Porsches. We offer huge savings on our Porsche services when compared to dealer prices, and go out of way to personalize our service to the unique needs of each vehicle and client. Since 1979, we've repaired thousands of Porsches over the years and maintained an exceptional reputation for excellent workmanship, competitive prices, and superior customer service.
At Cape Auto Repair, we treat our customers the way we want to be treated. We never upsell them on services they don't need and will educate them on how they can get the most out of their Carrera, Boxster, Cayman, Cayenne SUV, Panamera, Turbo, or other Porsche model. As such, Orange County Porsche owners can trust us to provide:
Scheduled maintenance
Diagnostic checks
Tune-ups
Pre-purchase vehicle inspections
Brake service, repair, and upgrades
Transmission service
Suspension repairs
Wheel alignments
Engine rebuilds
Cooling system repairs
Clutch repairs
Electrical repairs
Exhaust system repairs and upgrades
Convertible top repairs
And more
For all of the above, we offer upfront, written estimates and always call ahead of time to get client approval on any additional work that is needed or recommended beyond the original estimate. Moreover, we do what we can to save our customers money, such as helping them prioritize or combine repairs so they can save on labor costs or prevent major damage in the long run.
To learn more about our Orange County Porsche services, give us a call at (949) 582-3131. We are licensed, bonded, and insured and have earned thousands of loyal clients from every part of Orange County, including Laguna Niguel, Mission Viejo, Newport Beach, Aliso Viejo, Laguna Beach, San Juan Capistrano, Coto de Caza, Dana Point, San Clemente, Coto de Caza, Rancho Santa Margarita, Lake Forest, Laguna Hills, and Foothill Ranch. We also frequently work with local, out-of-state, and international clients who are looking to buy Porsches in California and need a trustworthy and reliable Porsche expert to look it over first.
Porsche Scheduled Maintenance - Orange County, California
With factory-trained technicians and decades of experience, we are experts at providing scheduled maintenance for Porsches of all models and years. Our basic service is an oil change that we generally perform every 7,000-10,000 miles for optimal results. At every 20,000 miles, we provide "minor" service, which includes oil and filter changes. At every 40,000 miles, we recommend "major" service. Major scheduled maintenance service includes an oil change, engine filter change, cabin filter change, fuel filter change, spark plug replacement, and tune-up. At 60,000 miles, we typically change out belts and filters. No matter what type of service you need, we always perform a courtesy vehicle inspection that will help to reduce the chance of major future repairs. From maintaining classic 356s to present-day 991s, our scheduled maintenance services for Porsches in Orange County are affordably priced and completed in a timely manner.
Porsche Repair & Service - Orange County, California
As a full service auto repair shop in Mission Viejo, Cape Auto Repair offers convenient repair and service for Porsche owners throughout Orange County. We work on all models and years of Porsches, and our repair expertise includes brakes, struts, shocks, engines, exhaust systems, suspension systems, cooling systems, clutches, transmissions, electrical components, air conditioning systems, and convertible tops. With every repair and service, we provide a courtesy inspection to help our clients catch minor issues before they become major ones. Our factory-trained technicians work in an efficient manner and always look for ways to save our clients money.
Courtesy Porsche Inspections - Orange County, California
We perform bumper-to-bumper Porsche inspections at no cost with regularly scheduled maintenance service, oil changes, and repairs. This allows us to keep an eye on existing issues and to correct them before they become a safety hazard or major repair. Our factory-trained Porsche technicians will perform a complete scan of your vehicle; inspect its wheels, brakes, fluid levels, hoses, belts, and other components; and check for signs of leaks, deterioration, and other issues specific to the model and year of your Porsche. They will also run diagnostics if your vehicle's check engine light--or any other indicator light--is on.
Pre-Purchase Porsche Inspections - Orange County, California
If you are looking to purchase a Porsche in California, we highly recommend investing in a pre-purchase inspections if you want to make sure you are getting a great value. While it is appealing to buy a used Porsche at a low price and then tackle the repairs later; more often than not, this tactic can cost you thousands or tens of thousands of dollars more in the long run. To avoid this, we recommend scheduling a pre-purchase Porsche inspection, which includes a general assessment of the car's overall condition, close examination of every vehicle component, and the use of technical equipment to check for signs of racing, body damage, and other issues. Once complete, we will document any needed repairs and draft an estimate that our clients can use to discuss with the car's seller.
Visit Orange County's Local Porsche Experts Today
Visit Cape Auto Repair in Mission Viejo today for dealer-quality Porsche services at a great value. We love Porsches and will treat yours as if it were our own. We know that the key to keeping a Porsche in great shape is preventative maintenance, quality repairs, and frequent inspections. We'll also keep an eye out for issues common to its year or model. For example, if you own a 986, then we will keep an eye on its intermediate shaft bearing and help you correct the issue before it leads to costly engine repairs or rebuilds. Moreover, we stay current on the latest Porsches and service/repair techniques to ensure you are always getting the best possible service. Open Mondays through Fridays, between the hours of 8am and 5pm, we also offer our clients loaner cars and local pickup and delivery service in Orange County.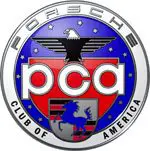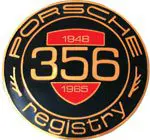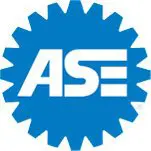 Other Services
Complete Service & Repair

Check Engine Light

Oil Change & Inspection

Electrical and Diagnostic

Brakes

Suspension

Schedule Maintenance

Pre-Purchase Inspection
Reviews
Did a PPI on my 993 and found competitive prices with awesome professional service! The report was thorough and the people I dealt with were professional both on the technical side and on the customer service side. I will go there again
---
James buck at Cape Auto is simply the best. Excellent mechanic that has fixed and service my 2007 Porsche 911 perfectly every time during the last 5 years and for the lowest cost than ANY other shop in OC. You want the best service for the lowest and most reasonable price, go to Cape Auto.
---
This place is pretty cool. The guys knew what they were talking about. Not only that but they were really helpful and cool. I highly recommend this place to anyone who needs their car fixed. Everything was quick and not too expensive, all the prices were reasonable.